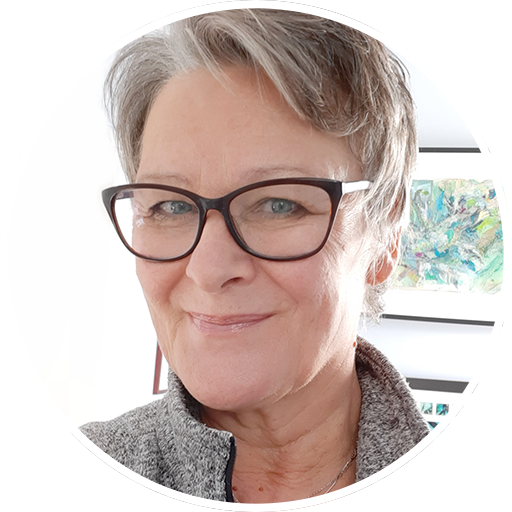 I am Tracy John, Principal of Amplify Marketing & Communications. I have been immersed in the fields of brand marketing, advertising and graphic design my entire career.
Through the years, I have worked for some amazing companies with talented people who have generously shared their expertise and passion with me. But I can honestly say, all of it has been but a build up to my own deep desire to create my own marketing communications company… one that is dedicated to clients who seek true partnerships in success.
Amplify Marketing & Communications Canada is that company… a full capabilities brand and strategic marketing communications agency driven by my over-riding goal to create bolder, deeper, truer brand resonance that generates more powerful results. We welcome the opportunity to share our success with you.
A Personal Q&A with Tracy John
Why do you enjoy the field of marketing communications so much?
Because I love the challenge. It forces me to use both my left-brain and right-brain in sync. Logic and linear thinking get to the heart of strategic issues, while creativity and passion provide solutions that go beyond just the analytical.
Why do you work so much in the economic development sector?
I really like the fact that economic development projects are so multi-faceted. They demand that you deliver against a number of dynamic goals, like building consensus with clients, a committee, a constituency. And using a complete range of services, including research, to build lasting strategic solutions. Everything you do must positively impact the community. And it is also very important that you provide measurable results for the client.
What is it about not-for-profit clients that you enjoy?
I like the chance to make a real difference… because a little goes such a long way. I also love working as part of a team with people dedicated to a good cause. I find they work really hard, welcome creative thinking, and openly share each success.
Why do you like working with destination and tourism clients?
I love unlocking the potential of destination brands. They offer such a rich scope of dynamic products and experiences. And they also often encompass event marketing, which is focused around uniquely branded activities that are geared for a defined marketing 'moment in time'. Events really demand a unique combination of creativity and linear planning.
Do you have a preferred medium?
Not really. I started my career with a degree in graphic design, and while my beginnings are rooted in editorial print formats, I have really grown to love digital media. It allows for fast and flexible out-reach and really lets us track measurable results. And video has become another exciting medium for me. With video, we can get
personal, emotional, while delivering a lot of information. I guess the truth is, I love any medium if it can get the job done for my client.
What do you do to relax from the pressures of the marketing communications industry?
I unwind on my Eastern Ontario farmstead with my family and friends. I like to study nature, especially through my camera lens. I also like to cook. And I thoroughly indulge in my personal creative passions… drawing, printmaking, collage, fabric design, … almost any creative pursuit that captivates me.
Get in touch!
To find out how Tracy can 'amplify' your brand, feel free to contact her now.
Get in touch!
To find out how Tracy can 'amplify' your brand, feel free to contact her now.
Whether you have need for a single execution, or a fully integrated marketing campaign, we would love to share our expertise with you. Simply fill out the form below and hit enter. We'll be in touch!